Game Kings Purchase Guide
It's our goal to bring you the best range of Game at the very best prices.
We'd like to be super transparent with you, so there's no confusion about delivery timeframes.
We've created this handy guide to help you understand where we get our games from, and how long it will take us to get them to your door.
In-Stock Products
1-2 business days
This is a product that is on the shelves of our warehouse, sitting there ready to be send to you right away. Any in-stock products ordered up until 3pm Monday - Friday will be dispatched the same day.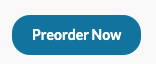 Where available sometimes we're able to offer some products on preorder to make sure you can get your hands on them the second they become available. The product pages will be kept up to date with expected arrival dates. Once that product lands in our warehouse, it's packed up and sent you that day.
If your order contains both in stock items as well as pre-order items, we will hold the order until the pre-order item's release date before dispatching.
Unless you're happy to wait We recommend placing separate orders
- Please note the release date provided is just an estimate provided by our suppliers, it can occasionally be further delayed.
If you have any questions contact us and we'll help you out right away.