I bet you thought games were just for indoors right? Hah - have I got some news for you! There are a plethora of great outdoor games perfect for summer (and winter too if you're a Bear Grylls type). So - seeing as the weather is getting stupid hot already, here are my top picks for outdoor games.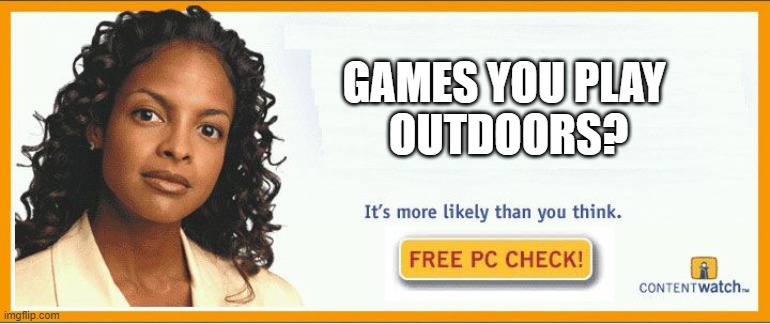 Okay so before I worked at Game Kings I had never heard of Kubb. Or Molkky or Finska (so many names). But now, it is one of my favourites. This one is particularly good for bigger groups of people so recommended for families or groups of hip, cool young adults who go to the beach at night time. 

This is another fiercely competitive game which I think is where the fun comes from. Theres something so satisfying about throwing pieces of wood in a such a way as to make your opponent threaten your life. 
The ultimate game for two players - swing ball is an absolute must-have for three reasons. 
1. You can play it pretty much anywhere. At the beach? In the backyard? While you're waiting at the doctors (not recommended). 
2. It's perfect for competitive people. My brother and I would play this for ages, taunting each other as we went. Also great for couples!
3. Its so easy. You hit the ball. You don't want it to hit the top or bottom (depending on which player you are). You cannot mess this game up.
Also, my boss who is an only child has confirmed that this is a great game for solo players.
Me and my brother circa 2003
I don't know about you but there's something really satisfying about giant versions of things and Giant Jenga doesn't disappoint. Set this massive tower up on the grass and see how you go. The size makes it a bit harder and I love the extra challenge. Also, adults may find it fun to add alcohol to this one.
Never do I feel more wealthy and upper class than when I'm playing badminton - which is funny because it's surprisingly affordable. Whether you're playing 2 player, 4 player or the cruel 2 v 1, Badminton is a backyard staple. The only downside...wind.
Trust me - these are the best frisbees you will ever use. They're soft so you don't risk knocking out your little cousin when you throw it and they're small and flexible so you can literally pop this in your handbag and bring it out at raves. Best played in a huge field for maximum throwing potential. Also great for dogs and cheap enough that if they destroy them out of excitement you can just grab another. 
Also they come in really cool colours and designs
I'll be honest - I am a nerd, an introvert and someone who gets uncomfortable very quickly when its too hot - so its safe to say that my favourite games are the ones I can play indoors. HOWEVER - the best part of outdoor games is the moments you create while playing them. 
I have numerous fond memories of playing swing ball with my brother or throwing the frisbee for my dog. I've had some great times at the beach playing Kubb and cricket with friends. 
Basically a New Zealand summer feels pretty empty if you haven't slipped, slopped, slapped and wrapped into the outdoors so why not make it a fun experience and bring a game along.
Stay sun safe whānau xx